Highly specialised consulting services in the field of Risk Assessment for natural and man-made disasters
RED assists its clients in understanding and quantifying the risk caused by:



Earthquakes

Excess rain

Tropical Cyclones

Drought

Tsunamis




The risk for these hazards is evaluated for different assets such single structures (e.g., industrial, commercial or residential buildings, bridges, etc.), portfolios of structures (e.g., an insurance company's portfolio), crops, networks (e.g., power generation and distribution systems, complex industrial facilities, etc.), countries and regions.
and more...
To become a knowledge-hub for a better understanding of natural and man-made risks and management of emergencies, in order to create risk modelling and engineering solutions to assess, prevent and manage such risks.
Establishing and nurturing tight connections with all the members of the risk modelling community (individual experts, research institutions, practitioners and enterprises), RED is engaged in several risk modelling projects with international organisations, the corporate sector and the insurance industry.
Aside its own research facilities and offices in Pavia, (Italy), RED can draw further resources thanks to its close working relationships with a number of academic research centres also located in Northern Italy, such as:
---
We provide services for countries in

Europe

North America

Central America

South America

Africa

Asia

as already done in the past...
We have performed hazard and risk analysis in many countries of the world
---
Introducing the Most Updated Pan European Probabilistic Earthquake Model
Hazard, Exposure and Vulnerability models for the Earthquake Risk assessment of 44 countries in Europe
Based on state-of-the-art methodologies, tools, software and data.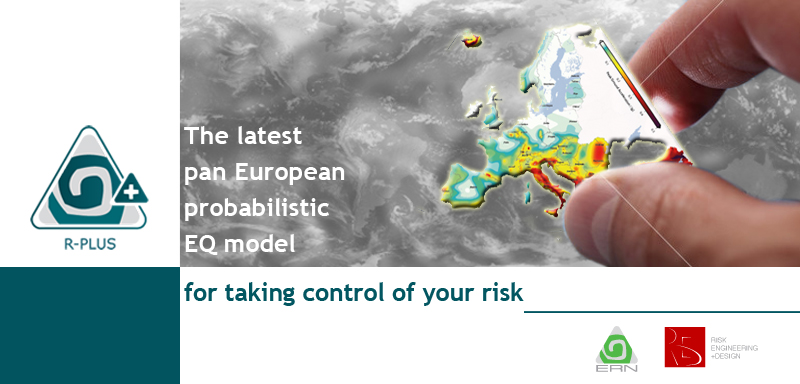 This software addresses Hazard, Exposure and Vulnerability to Earthquake of 44 countries in Europe. Based on state-of-the-art methodologies, tools, software and data, this software tackles the generation of all the components needed for the evaluation of the risk of earthquake at country scale, employing sound approaches for its validation.
0
We cover the entire continent
0
All building types for every country
0
Models constantly updated
0
A hard work for a solid product....
Customers Support
Our team of experts can answer all your questions.
Well Documented
Extensive documentation available.
Soon Installed on Major Platforms
Customizable
To match user's need
---